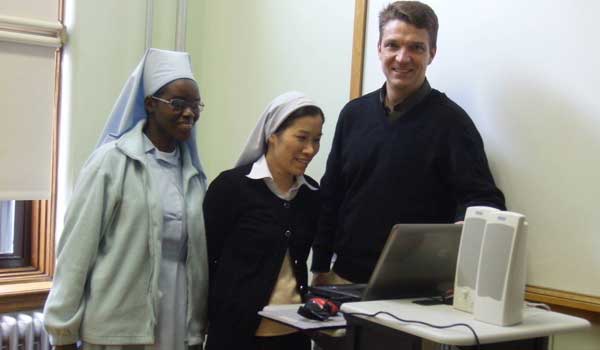 Donor Recognition

During 2013-2014, 10 laptop computers were received, compliments of DreamWorks Animation, LLC.

Many donations were received in the form of Memorial Scholarships and "Sponsor a Sister." During the current year, four international Sister students have been sponsored and one single semester tuition was gifted to us.

Our Lady of Perpetual Help Parish, Bernardsville, NJ had designated the proceeds from their annual pancake breakfast and their Lenten Soup Supper as a financial gift to Assumption College for Sisters. An added feature this year was the presentation of the silent film, "Dr. Jekyll and Mr. Hyde" with live organ accompaniment; proceeds were designated for Assumption College for Sisters.

We have been very fortunate to receive two grants:
William E. Simon Foundation (scholarship)
Paragano Family Foundation (scholarship)

2013-14 was the fourth year for the Annual Fund Appeal, netting $9,223 to date. As the name implies, this will be an annual appeal sent to all on the mailing list.

On November 1, Ronan Tynan entertained guests with song, both Irish and traditional. Ticket sales and sponsorship, under the leadership of Finn Wentworth and Michael Critchley gifted the college with $270,000.