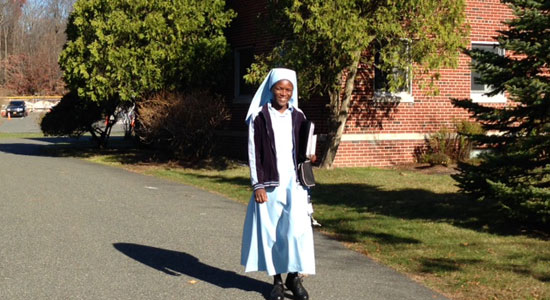 Tuition
A great part of the financial cost of operating Assumption College for Sisters is assumed by the Sisters of Christian Charity. Tuition is $172 per credit. The cost to audit a three-credit course is $258. Tuition and fees are subject to change.
Since the College confers degrees only upon women religious and those discerning religious life, ACS cannot depend on its alumnae for direct financial support. To balance its budget, the College relies on the contributions of devoted friends and the regular fund raising activities conducted by the College.
To secure the future of its mission, Assumption College for Sisters has initiated an Endowment Fund. ACS invites individuals and corporations to share in its ministry of preparing women religious for a life of consecrated service through their charitable donations. All contributions are tax-deductible.
Fees for Application
The College charges a non-refundable $50 fee to help defray the cost of application, testing, library usage, and laboratory expenses.
Bulletin
Calendars, curriculum, course descriptions and other information can be found in the Bulletin.
Scholarships
A recipient of a scholarship must be a member of a religious community, enrolled in a program leading either to a degree or to a Certificate in Theological Studies on a full-time basis. Scholarships are renewable, provided the recipient maintains the required cumulative grade-point average. These awards, made by the College administration, are based on such factors as scholastic ability, potential for service, and need. Perpetually professed members of religious communities from developing nations may apply for scholarships to ACS and may reside at the College. Special guidelines for international students are outlined in the "Admissions" section of this Bulletin.
Request Information about International Student Scholarship
For more information concerning International Student Scholarship, contact Sister Joseph Spring, SCC, at president@acs350.org.