Message from the President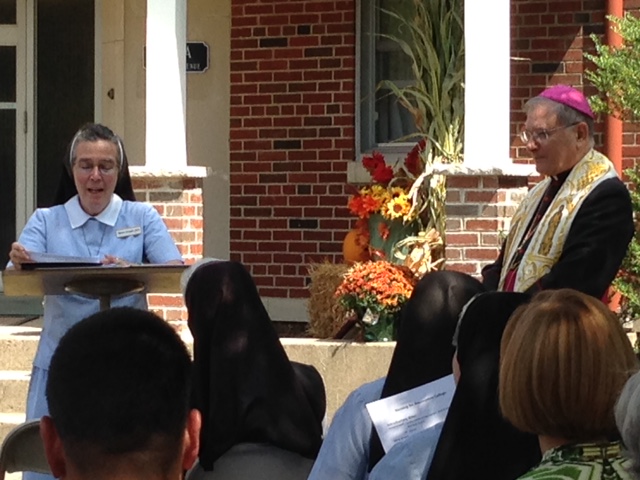 Dear Friends of Assumption College for Sisters,

Over the past few years, I have spoken to you concerning our potential relocation from the Motherhouse of the Sisters of Christian Charity, Mendham, NJ, to the campus of Morris Catholic High School, Denville, NJ.
Well, it has happened! We have been enjoying a favorable relationship with the administration and staff of Morris Catholic as well as with their amazing high school students. As you can well imagine, this is a big step in the history of Assumption College for Sisters. Pope Francis has said, "Those who do not walk for fear of making a mistake make the most serious mistake". Well, we walked, we loaded moving vans, and we moved in!
The past year has been a year of challenges (accompanied by miracles!) for administration, faculty, and students, but all were committed to the task of ensuring the success of Assumption College for Sisters.
One of the highlights was the statement of reaccreditation of ACS by the Middle States Commission on Higher Education. They gave high praise for our course offerings:
"The institution's educational offerings display appropriate academic content, rigor, and coherence as well as real world application for learning. The institution also identifies student learning goals and objectives, including knowledge and skills, for each of its educational offerings. In fact, in the spirit of the Middle States Characteristics, educational courses, programs, and experiences at ACS are characterized as part of a dynamic four-step cycle."
Thanks to a committed faculty here at ACS, Middle States commended their efforts: "Each faculty member expressed a sincere willingness to go well above and beyond for all students. The faculty also demonstrate true joy and gratitude at participating in the academic and spiritual life of the students and are proud to be a part of changing the world. In the words of one faculty member, 'I will be in Africa, I will be in Vietnam, serving the world.'"
And you, too, our viewers, now that you are acquainted with our mission, you will assist us in our goal to "teach a Sister…touch the world."


Sister Joseph Spring, SCC
President