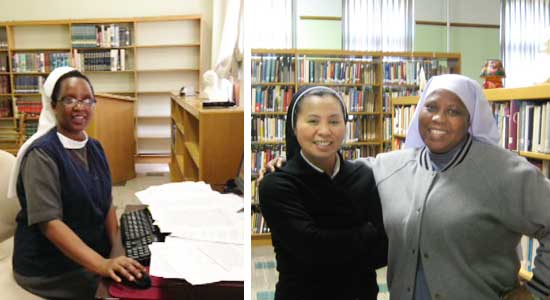 Why Give

Each gift to Assumption College for Sisters is an opportunity to touch the world. Your gift provides a new generation of Catholic Sisters with a quality education. These Sisters will mission in the U.S. and throughout the world, providing care and creating hope to those in need.

The Sisters will serve others, regardless of race or religion, with competence and compassion in the areas of health care, education and pastoral ministry. Many of our Sister students come to us from the developing world and study at Assumption College for Sisters on a full scholarship provided by you, our caring and generous donors.

Your gift to Assumption College for Sisters will:

Provide for the tuition and room and board of a Catholic Sister,
Provide state of the art equipment to our lab and classrooms,
Fund the extracurricular activities that enhance the entire student experience.
Please give as generously as you can. No gift is too great or too small.