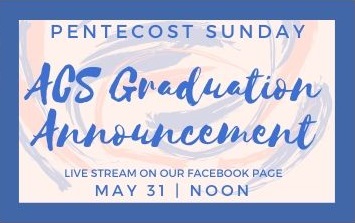 26 May

Coming Soon…

Live Stream on our Facebook page – Click here at 11:55 am

Rev. Martin Glynn will celebrate the Mass for Pentecost Sunday in the ACS Chapel followed by the distribution of diplomas.

Join us in spirit as we wish all these women well in their next phase of their journey.