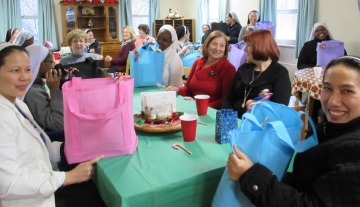 22 Feb

VISIT FROM COLUMBIETTES
Thank you goes to the Long Valley Columbiettes!
Several members of the Long Valley Columbiettes under the leadership of Cindy Jones, president, visited the college with several gifts – needed appliances, household supplies, and personal items. Pictured are a few of the Columbiettes with the international sister students of Assumption College for Sisters showing some of their gifts.