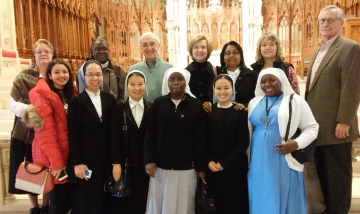 12 Apr

Trip to Cathedral Basilica of the Sacred Heart, Newark, NJ
Religious and Culture Enriching Field Trip
On April 5, Dr Jo Anne Sylva & her husband Gene and Sister Marie Cecilia Landis, SCC conducted a field trip at the Cathedral Basilica for the Sacred Heart for the 2nd Year Students from Independent English Study and the Church: Its Nature and History.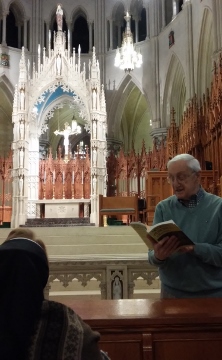 Our guide Paul starts off the tour with history of the immigrants who built the cathedral.
The students listen as our guide talks about Cathedra – the chair of the bishop.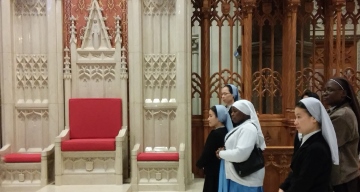 The most important object in the catholic church, the altar.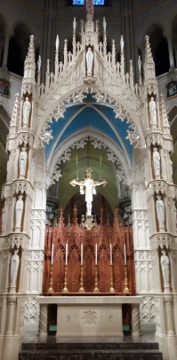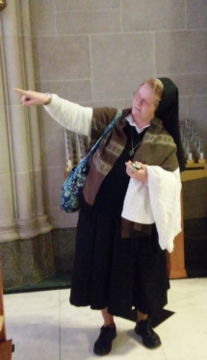 Assumption College for Sisters, Sr. Marie Cecilia Landis, SCC explains stain glass windows as the students and Dr. Jo Anne Sylva look on.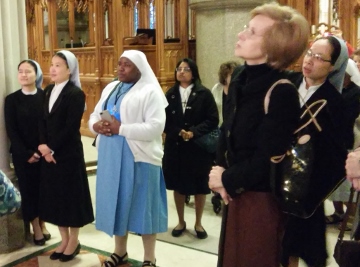 Group shots inside.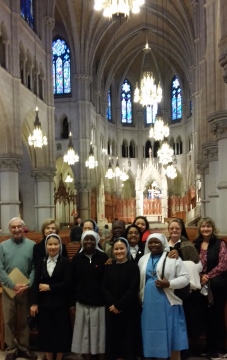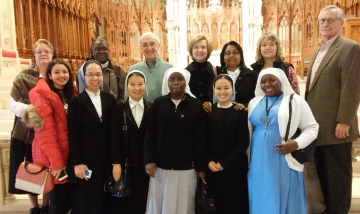 In this chapel Pope John Paul II prayed before the blessed sacrament on October 4, 1995. Pictured left is Sr. M. Norbertha Mlowe, OSB. Pictured right is Sr. M. Charity Nkwera, OSB.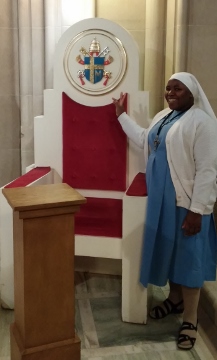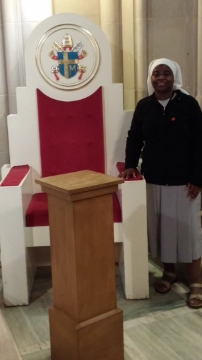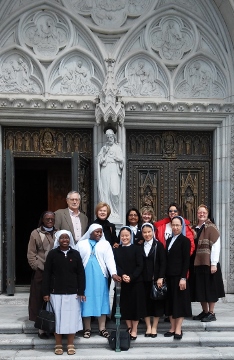 We are pictured in front plaza entrance with the Cathedral's bronze doors. The doors display Christ and Mary seated in glory, the four Evangelists, and Patriarchs and Prophets: Noah, Abraham, Isaac, Jacob, Isaiah, Jeremiah and Ezekiel. Above the doors are miraculous healing of Christ's love and his revelation of his Scared Heart to St. Margaret Mary.
Dr. Jo Anne Sylva & her husband Gene graciously treated the students to lunch at a Portuguese restaurant.