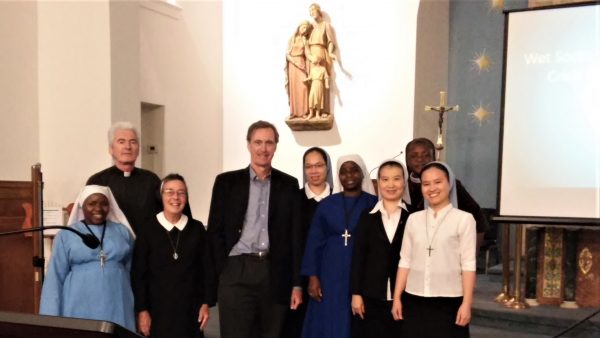 20 Sep

Leadership Presentation was a Success!

EVERYONE LEADS: HOW TO REVITALIZE THE CATHOLIC CHURCH
Bestselling author Chris Lowney, a former Jesuit seminarian and business executive who now chairs the board of Catholic Health Initiative, one of the nation's largest healthcare/hospital systems spoke about the challenges of the Catholic Church at St. Mary's Church in Denville, NJ. During his presentation Chris invited the audience to step up and help lead the Church with his EASTeR Strategy. In attendance were Trustees, Faculty, Staff and Students from Assumption College for Sisters who sponsored the seminar. ACS would like to thank all who attended: St. Mary's Parishioners, Sisters of Christian Charity, Sisters of Charity, Franciscan Sisters of St. Elizabeth, Salesian Sisters, and Morris Catholic High School personnel. A great big Thank you goes out to Father Martin of St. Mary's who graciously welcomed the seminar at St. Mary's Church.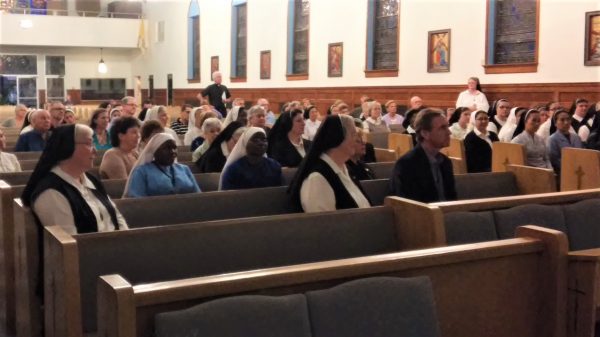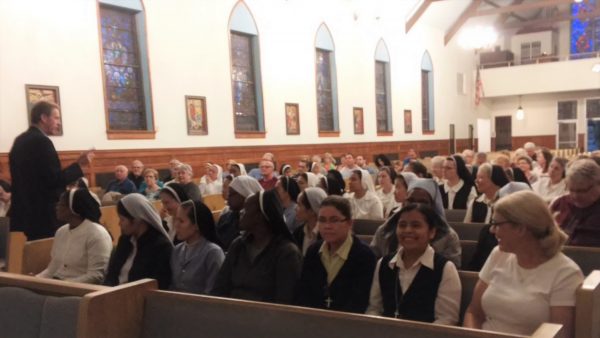 Check out websites:
Assumption College for Sisters  acs350.org
Chris Lowney's Foundation: Pilgrimage for Our Children's Future  POCF.org