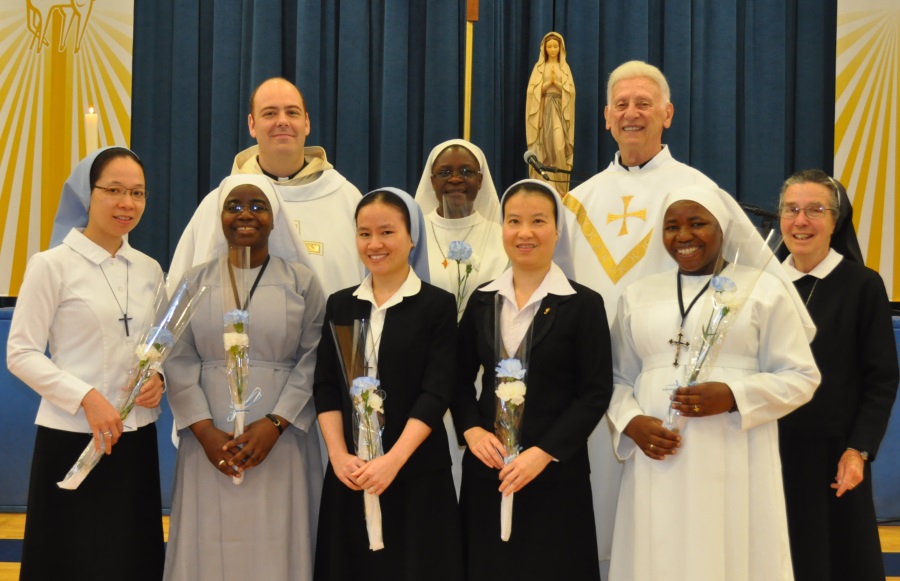 11 May

Mass at Morris Catholic High School
Our Thanks goes out to all at Morris Catholic School for recognizing our 2018 Graduates after mass of the Ascension of The Lord.
The 2018 Graduates are pictured with Fr. Peter Clarke, Ed.D., MCHS President, Fr. Carmen A. Buono, MCHS Chaplain and Sr. Joseph Spring, SCC, ACS President. Morris Catholic High School recognized Assumption College for Sisters graduates with flowers.