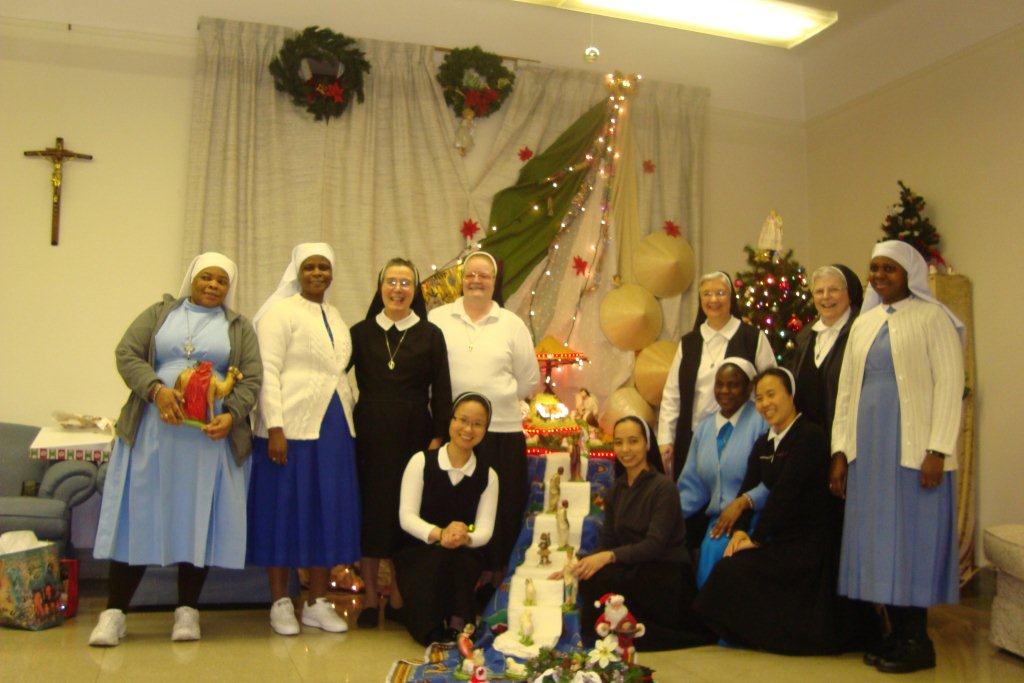 07 Jan

Snapshot of Sr. Marie Cecilia

We often hear about former ACS international students' good deeds and achievements following their graduations from ACS. However, there are also so many Sisters of Christian Charity who are doing so many wonderful things right here in the United States for our community and surrounding communities.

Sr. Marie Cecilia, Assumption College for Sister's current Director of Experiential Learning, is a Sister of Christian Charity and graduate of ACS who is so much more to our international students than simply a Director. She is known to many as "Mama" and has given herself the title of "House Mother". She lives with our international students and teaches them everything from shopping and phone card use to doing laundry using our machines. Sister humbly expresses how she feels she has learned more from the students than they have learned from her. She explains that they remind her of what is truly important in life. Their backgrounds and cultures are very different from the fast paced world we live in and things like time are far less important than faith, community and family. They also have opened her up to new foods and ways of relating to one another. Sister's ability to understand and take the time to learn their cultures is remarkable.

This, however, is far from her only accomplishment. Following her graduation from ACS sister served in several important positions including: Second Grade Teacher, Cook (those who have seen her cakes might refer to her as the Real Cake Boss), Homemaker, Substitute Teacher and Hospitality Coordinator. She notes that her most rewarding position was as an Alcohol and Substance Abuse Counselor at New Hope Manor in Barryville, NY, which is a long term treatment center for women with addictions who are pregnant or mothers. The center boosts a 97% success rate. Sister served there for approximately ten years. Last but not least, Sr. Marie Cecilia was our Coordinator of International Student Services prior to accepting her current position as Director of Experiential Learning. Her position includes all of her previous duties as Coordinator with many added responsibilities.

Sister continued her education, in the middle of her many careers, at St. Thomas Aquinas College in Spark Hill, NY. There she received a bachelor's degree in Psychology and a minor in Art Therapy and Addiction Counseling. After receiving her bachelors, Sister furthered her education at St. Thomas Aquinas and became a Credentialed Alcohol and Substance Abuse Counselor (CASAC). This education allowed Sister to work and be successful in several of the positions mentioned above.

Assumption College would not be the same with out her! Thank you Sister for all you do!