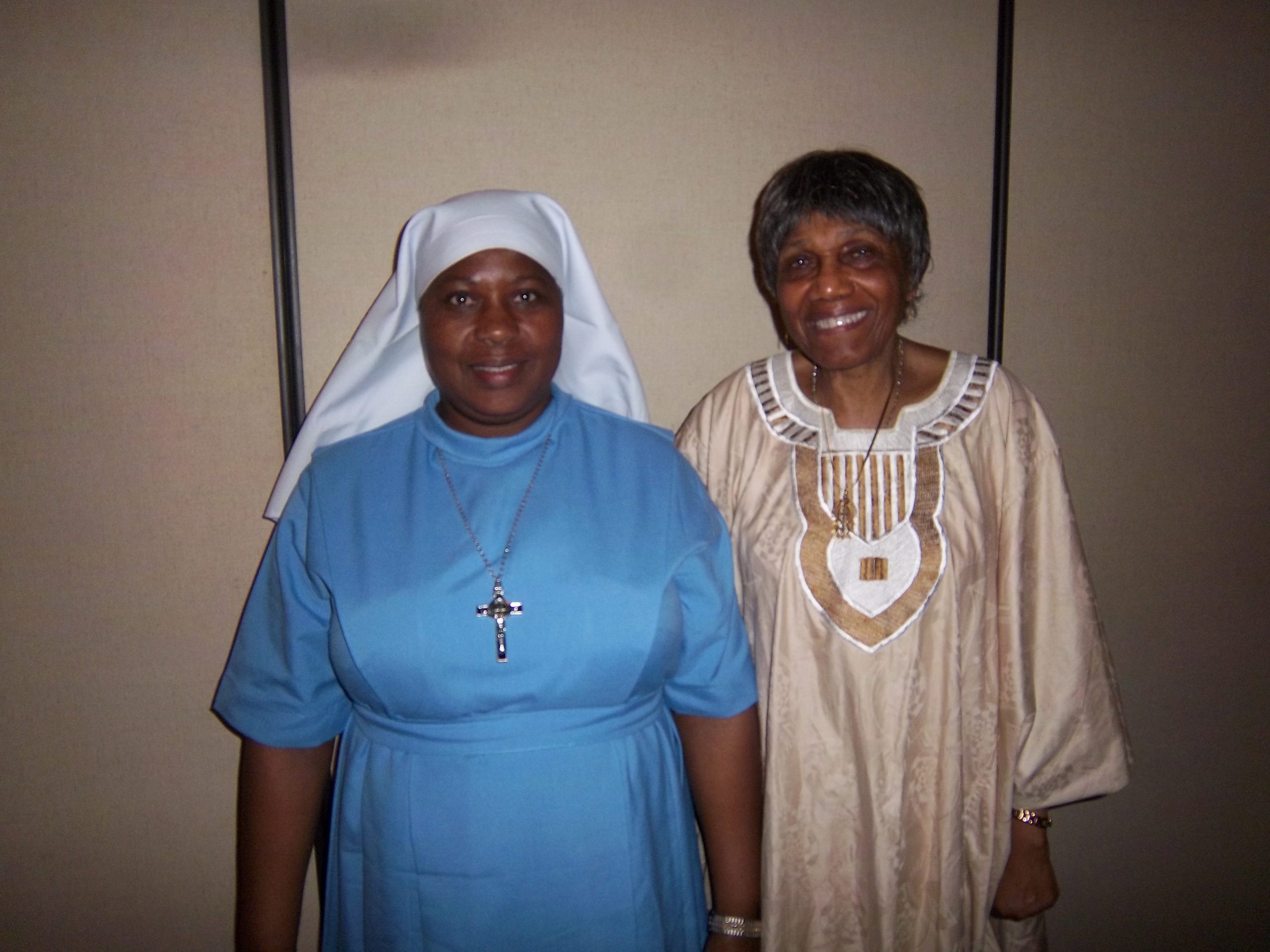 24 Oct

What's been happening at ACS in the month of October?

On Friday, October 19, Sister Yovina Mpale, OSB (pictured above), attended the Bishop Joseph A. Francis Scholarship Award/Dinner Dance at the Ramada Plaza Hotel, Newark, where she received a donation on behalf of ACS. Sister Patricia Lucas, Director of the Office of African American, African, and Caribbean Apostolate in the Archdiocese of Newark, wrote in the preface to the program: "When we educate a woman, we educate a nation. The third and final award will be given to Assumption College for Sisters in Mendham, NJ for their continued effort to educate African Sisters for the sole purpose of taking back to Africa the education they received in America."

On Mission Sunday, October 21, Our Lady of Perpetual Help Parish, Bernardsville, sponsored a pancake breakfast in their parish hall for the benefit of Assumption College for Sisters. Thank you, Msgr. Fell, for your goodness to us!

On Mission Sunday, October 21, ACS international students visited Our Lady of the Mountain Parish, Long Valley, where they enhanced the 10:45 liturgy with song and dance from their various cultures. Sister Joseph was given the opportunity to speak about the college and people were invited to give a free will offering.

Please visit our blog again soon to read about and view pictures from our recent Halloween party!