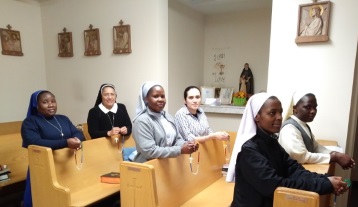 23 Oct

Praying for the success of WORLD MISSION SUNDAY

Students of Assumption College for Sisters embrace their baptismal call to take part in the world-wide mission of Jesus. The Sisters prayed the World Mission rosary for the success of the Pontifical Mission Societies' World Mission Sunday.

The Pontifical Mission Societies provide a global network of people who make a difference for the poor and the vulnerable.