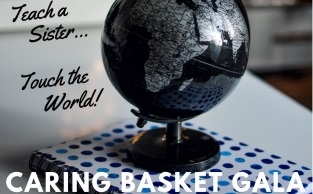 11 Jan

Save the Date: Thursday, April 4th at 6:30

The Hanover Marriott, Whippany, NJ

Assumption College for Sisters was born from the heart of Blessed Pauline von Mallinckrodt, foundress of the Sisters of Christian Charity, a woman who strongly believed that her Sisters should not only be spiritually prepared for their ministries, but also educationally and professionally prepared.

In the late 1990s the College began receiving requests from religious congregations in developing nations for assistance in educating their young Sisters.

In response to that need, Assumption College for Sisters now totally sponsors 20 Sisters from developing nations each year, providing education, room, and board plus a wonderful sense of community.

In order to do this, the College depends on the "Caring Basket Gala" and the generosity of our honorees, sponsors, and those who attend. The "caring basket" is reminiscent of Mother Pauline's own basket, her constant companion even before founding the Sisters of Christian Charity.

Thus, the Caring Basket Gala, allows us all to follow in her footsteps, providing professional preparation and an academic degree in a religious environment. Your support enables As­sumption College for Sisters to continue the mission so dear to the heart of Mother Pauline.