Mission Statement
Impelled by Christ's love, Assumption College for Sisters, through education and community, forms servant leaders who transforms lives.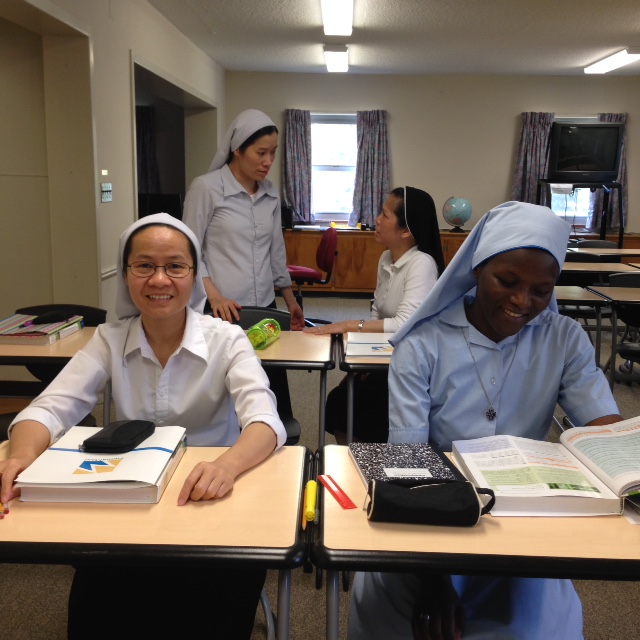 Assumption College for Sisters welcomes lay persons to pursue the Certificate in Theological Studies and earn credits in academic offerings that will support them in our common goal of service to the global church.
It provides a value-centered, two-year program in theology and the liberal arts. The College welcomes women religious of any racial or ethnic background. In addition, any woman who is seriously discerning religious life and is recommended by a vocation director or spiritual director may also enroll, though she is not yet part of a religious community or a formal formation program.
Sponsored by the Sisters of Christian Charity, an international religious congregation, the College has a character animated by the spirit of Jesus Christ, rooted in its Catholic identity, and committed to sound academic development. The intercommunity, international, multicultural dimensions at ACS generate a global spirit of community among faculty and students. Assumption values reverence for the dignity of each person and a commitment to integrity, peace, justice, and service. This positive and inclusive atmosphere helps religious build a firm foundation in truth and charity.
In recent years, ACS has welcomed an increasing number of women religious from Africa, Vietnam, and Central America as full-time, resident students. Although the Sisters of Christian Charity had been accustomed to sponsoring a few international students periodically since 1968, the recent increase in students from developing nations represents a new direction in the College's mission of educating women religious.