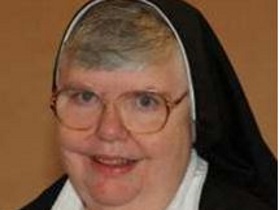 16 May

2019 Alumna of the Year: Sr. Marilyn McCusker, SCC

This year Sister Marilyn McCusker, SCC was honored as ACS Alumna of the Year. Sister Marilyn has been a member of the Sisters of Christian Charity for 60 years and is an alumna of ACS having graduated in 1963.
In 1970, she graduated cum laude with her bachelor's degree in education from Seton Hall. She continued her studies at Villanova University and awarded her master's degree with certification in both math and chemistry.
Sister Marilyn has had a long and distinguished ministry in Catholic education. She has taught in various elementary and high schools staffed by the Sisters of Christian Charity. It has been since 1985, when she began teaching at Bishop McDevitt High School, that her reputation for excellence has shown forth.