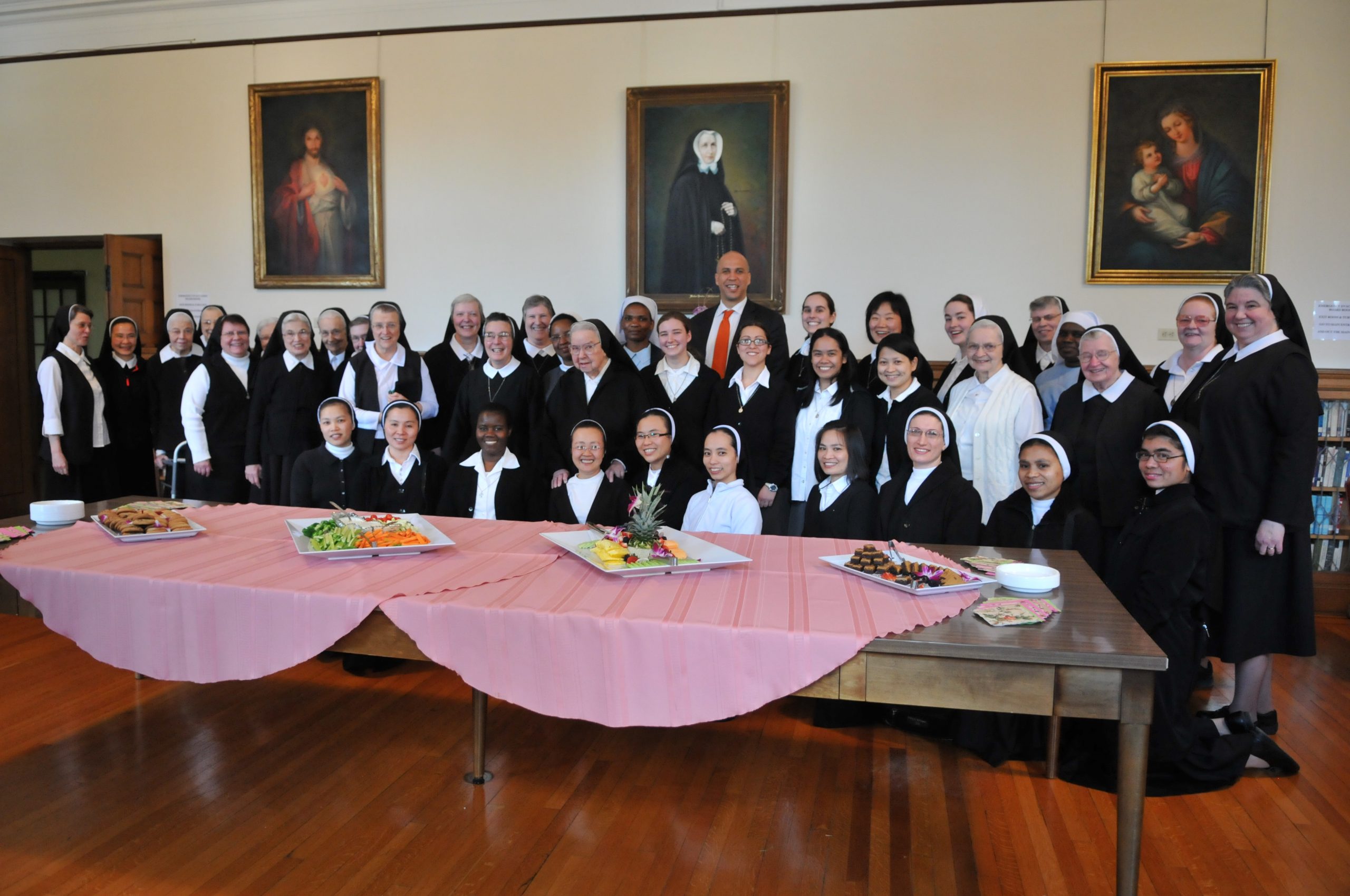 27 Feb

Assumption College for Sisters Entertains Visitors

Michael Critchley, Sr., generally regarded as one of the most effective trial attorneys in New Jersey, and Assumption College for Sisters Trustee, invited Mayor Cory Booker of the City of Newark, to visit Assumption College for Sisters in Mendham. On February 21, Mayor Booker was welcomed by the International student body who shared songs and dance of welcome.

Mayor Booker addressed the assembled administration, faculty and staff, students as well as the Sister of Christian Charity, applauding Assumption College for Sisters for continuing the mission of the foundress, Blessed Pauline von Mallinckrodt. He spoke about the importance of doing small acts of goodness consistently. The young women in formation for the Sisters of Christian Charity sang a song of blessing for the Mayor.

The brief visit concluded with a tour of the college and a reception during which those present could greet Mayor Booker personally.