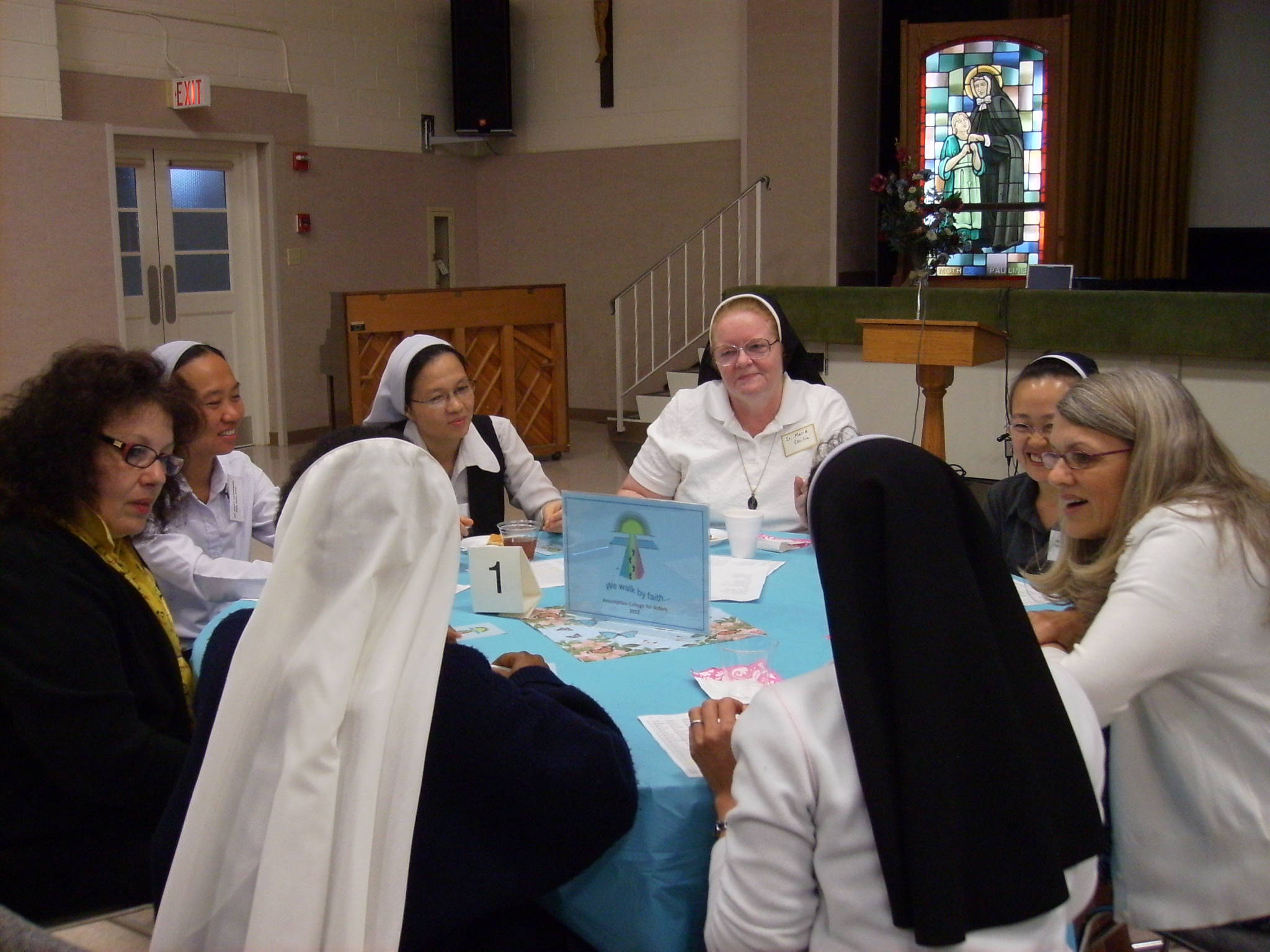 24 Sep

"Sister to Sister" Gathering

The "Sister to Sister" program that started last year promises to be even more successful this year! On September 21st our international students were introduced to their new "Sisters". Their new Sisters are women from St. Joseph's parish in Mendham. The lay women from St. Joe's have a unique bond in that they all participated in a woman's spiritual retreat program through St. Joseph's parish called "Women's Cornerstone". Their actual retreat was held at the Quellen Center, right on the same property as Assumption College for Sisters. After experiencing Cornerstone, the women from St. Joe's began referring to each other as "Cornerstone Sisters".

During the gathering each international Sister was paired with a Cornerstone Sister. The event was filled with dancing, music and laughter. The paired Sisters will continue bonding and spending time together throughout the year. What a remarkable way to welcome others and connect through faith. The experience is sure to prove invaluable to all Sisters.