by admin
on October 27th, 2016
AT ST. PATRICK'S CATHEDRAL Students and staff from Assumption College for Sisters stand on the steps of St. Patrick's Cathedral in New York City.
Forty students and several faculty members of Assumption College for Sisters here visited St. Patrick's Cathedral, the Holy See Mission to the United Nations and had a guided tour of the United Nations October 20.
At St. Patrick's Cathedral, participants had the opportunity to enter through the Holy Door, thus obtaining the blessings associated with the Year of Mercy.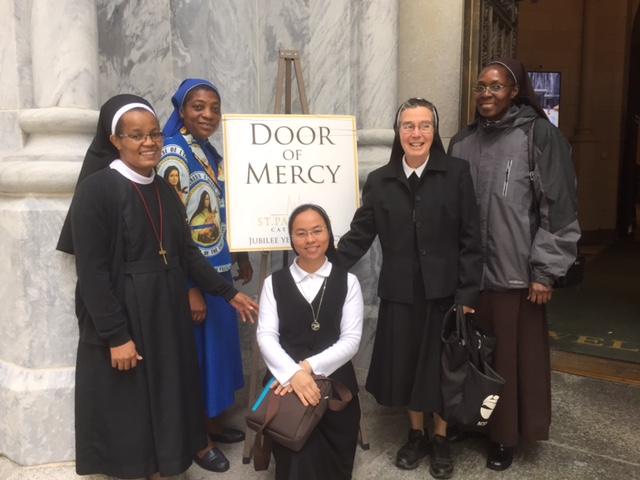 The group then traveled to the Holy See Mission to the United Nations where Msgr. Tomasz Grysa, member of the staff of the Archbishop Bernardito Auza, Permanent Observer of the Holy See to the UN, described the role and work of the mission.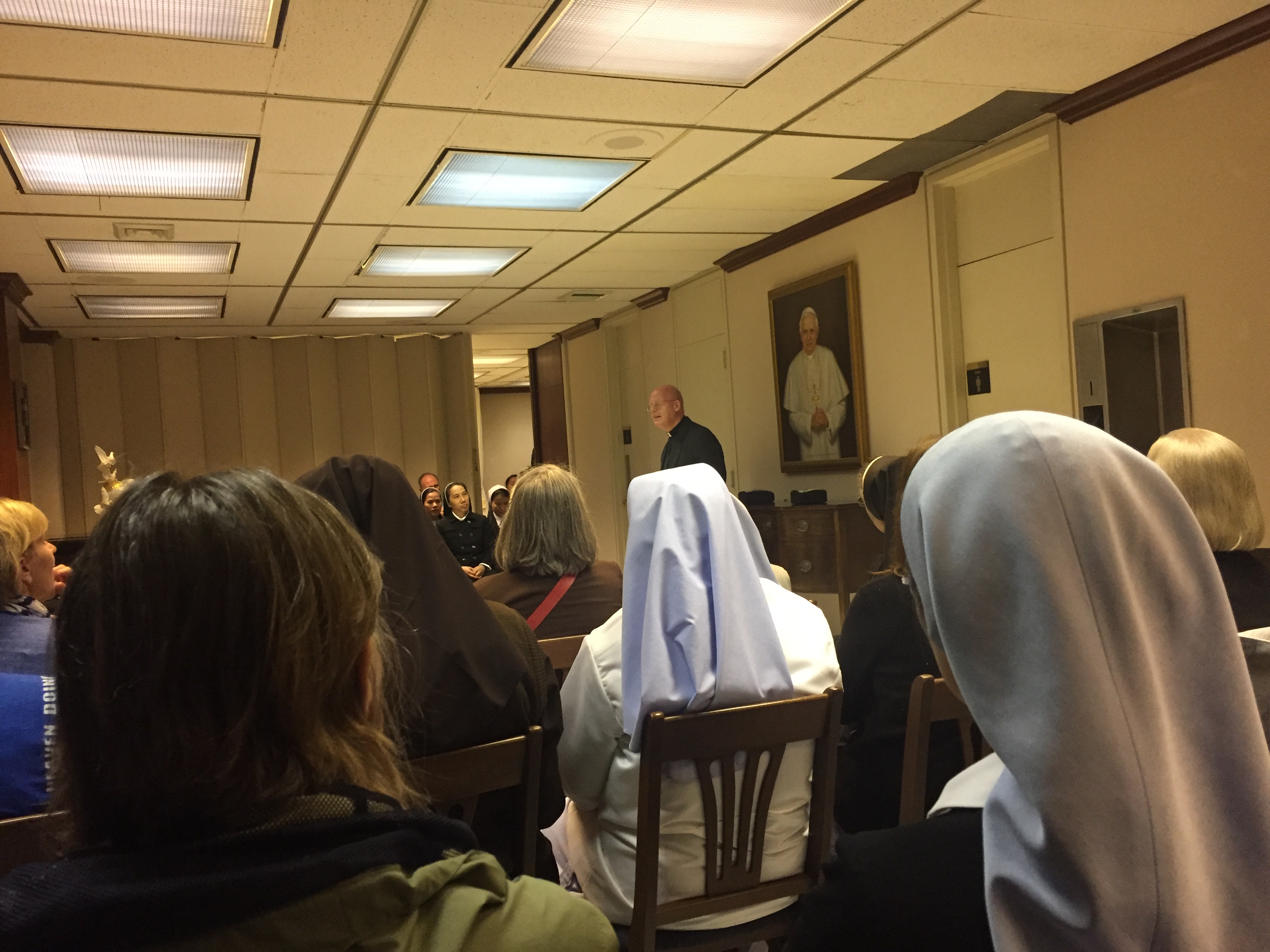 The Holy See, by its own choice, has the status of Permanent Observer rather than a member state so that it can remain neutral in specific political problems. The Archbishop and his staff participate on committees within the United Nations.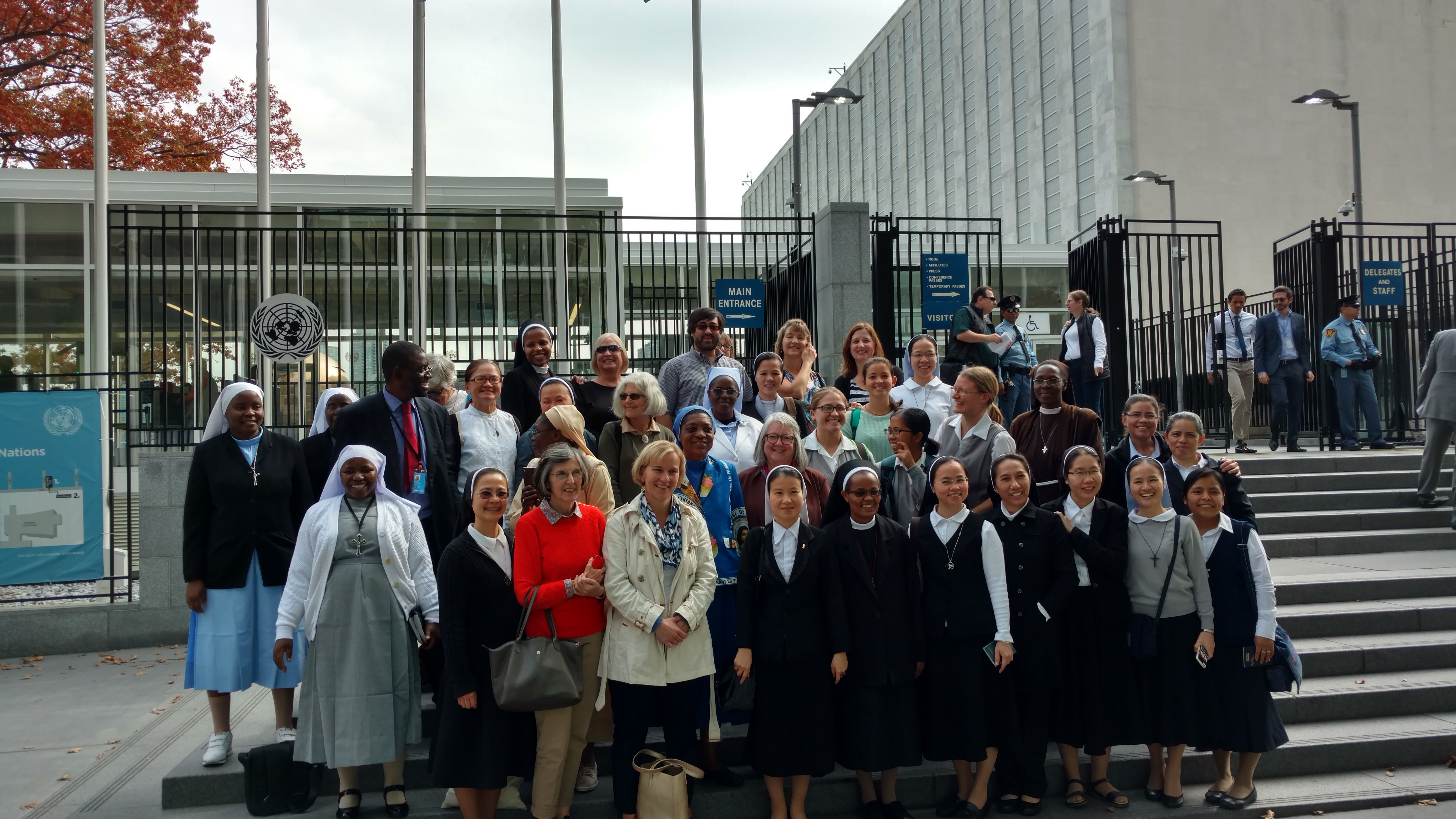 Following this meeting, the group traveled to the United Nations itself where they were given a guided tour.